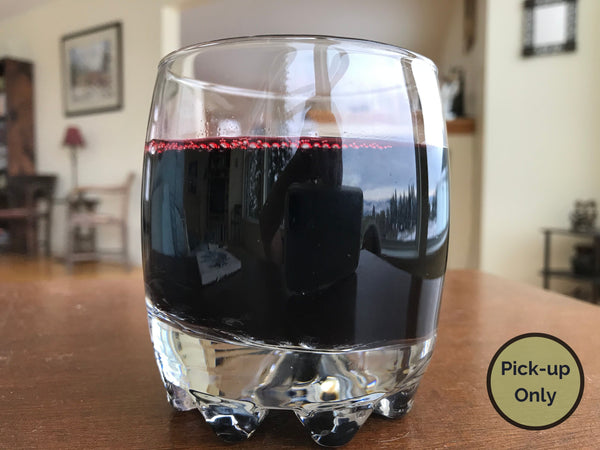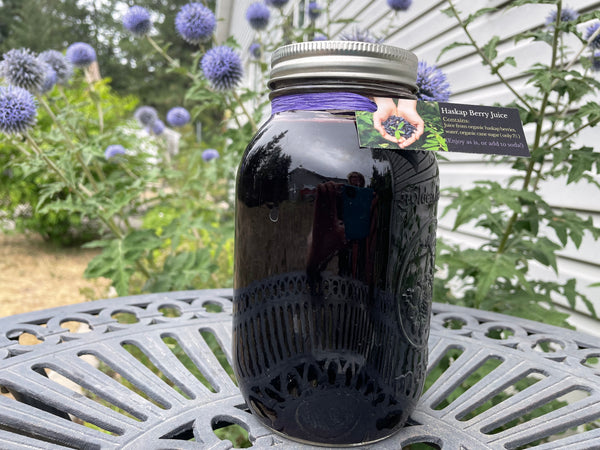 We wanted to make juice for a while, but could not wrap our heads around throwing out all that beautiful left-over pulp. Well, we found a solution! We turn it into fruit leather!
Our haskap berry juice can be consumed as is, or diluted with water or soda. Try it in your soda stream! Or make a cocktail out of it by adding some gin and soda. This juice contains only 7% organic cane sugar!
*Please note that this item is not currently available for shipping. To see all the products that we do ship, please check out our Haskap Berry Bundles!