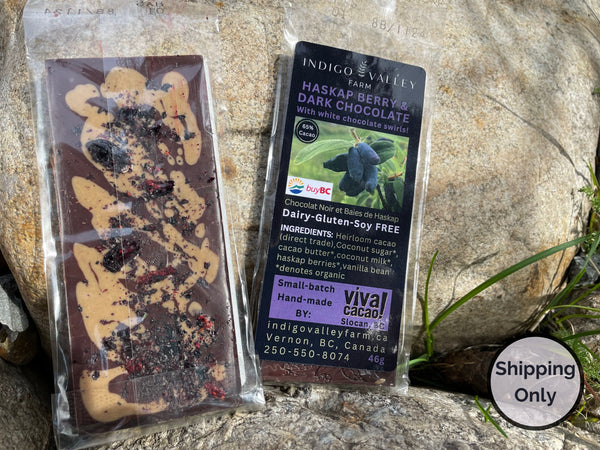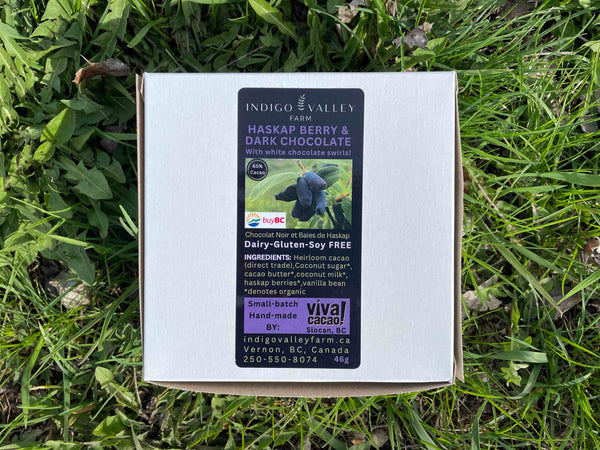 2 Boxes of 12 bars (46g each) - 24 bars total!
Dark chocolate (65% cacao) with white chocolate swirls and haskap inside and out. Gluten, soy & dairy free and organic!

Small-batch and hand-made by Viva Cacao! (Slocan, BC) Using direct trade heirloom cacao, coconut sugar, cacao butter, coconut milk and vanilla bean.
*Chocolate may melt in temperatures greater than room temperature. Therefore, we do not guarantee this product if shipped between May-Aug. You can still order, but it will be at your own risk.
**Price includes shipping across Canada
***FOR US SHIPMENTS: An extra $15 CAD will automatically be added to your order upon check-out.