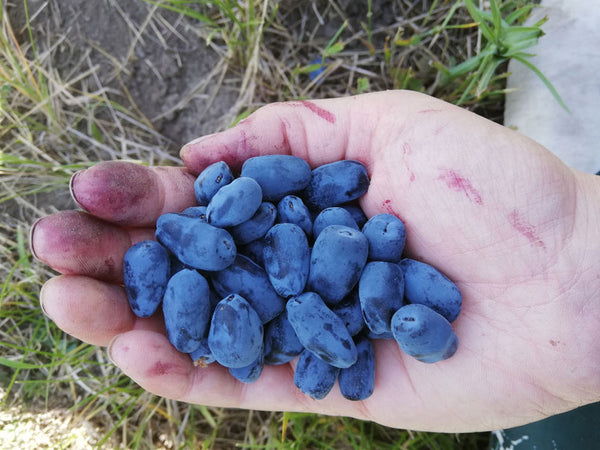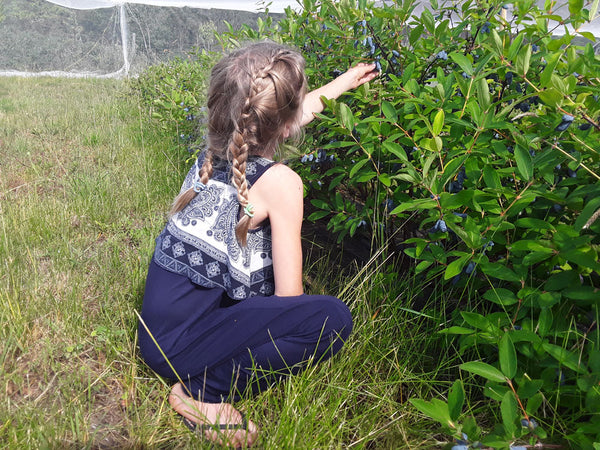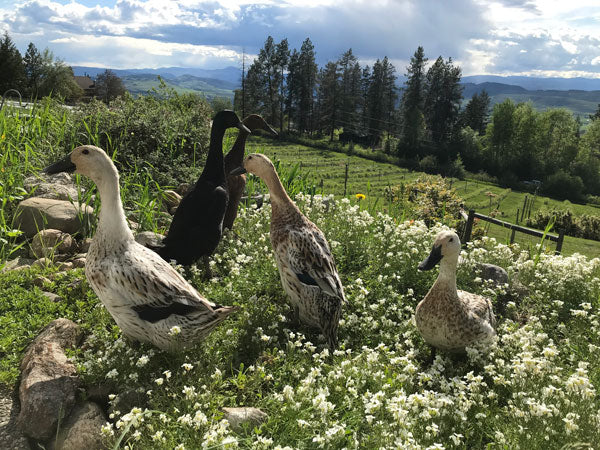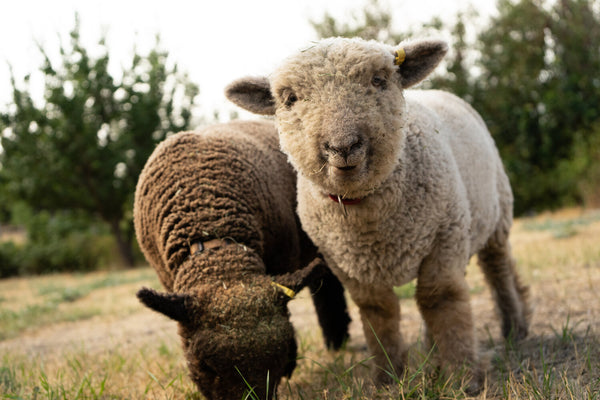 Bookings will open in June / July when berries are ripe!
Dates for this event will be coming soon.
---
Enjoy being out in nature. It's good for the soul! Pick berries, stay for a picnic.
Choose a private spot inside the 3-acre netting 'tent' right between the haskap rows. It's magical. Or perhaps an area under the trees or on the patio? This 5-acre property offers many great places to have a family or romantic couple's picnic!
During the haskap season (June / July). Every day between 10am - 2pm.
Minimum u-pick: 3 pounds of berries per group (FYI - It takes one person about one hour to pick 7 pounds.)
Hoping to come at a different time? Please call to make an appointment
U-pick price: $10 / pound or $8 / pound for 10 pounds or more (credit / debit available)
Please do not bring your dog (chickens might be free-ranging)
What to bring:
Picnic blanket or camping chair(s) if not using patio
Your meal / drinks (Haskap juice for sale while quantities last.)
Sun hat for those hot sunny days
Wear your 'farm clothes' - they may get haskap or dirt stained
Shoes are optional - 'earthing' (grounding) feels great!
*Please note that this is a 'working farm' so please be responsible for your own safety. Watch for things like uneven ground (especially holes), wires from bird netting structure, and 'natural fertilizer' left by farm animals.