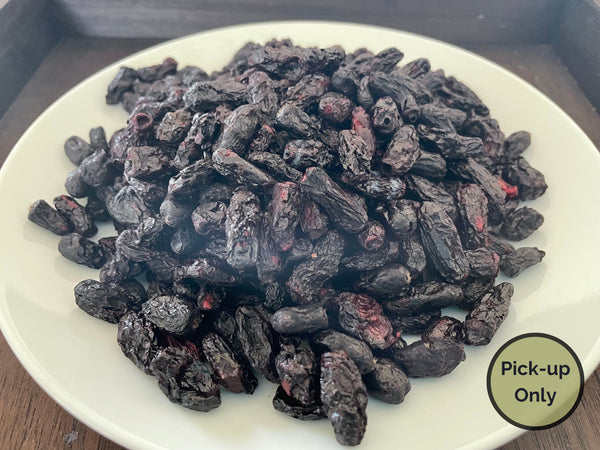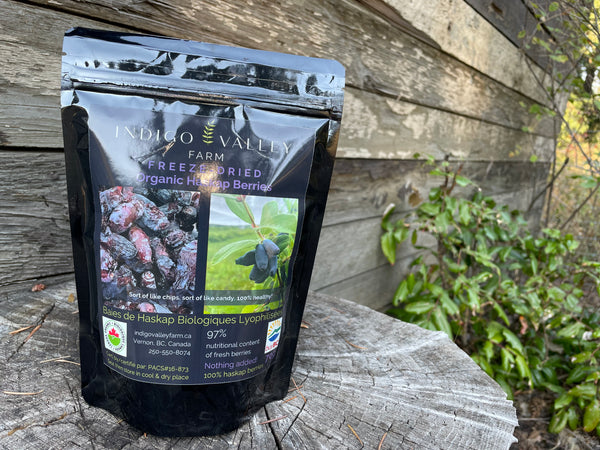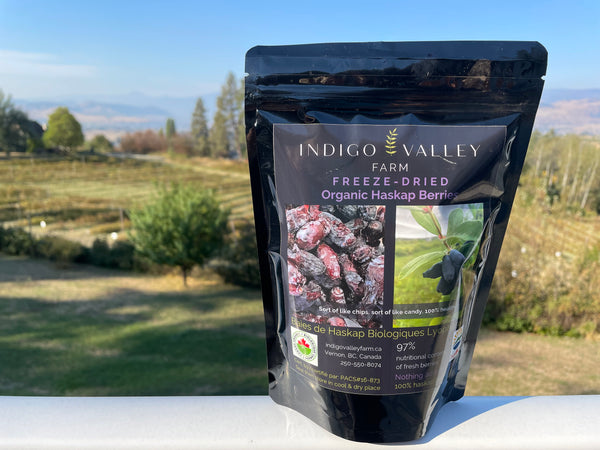 The process of freeze drying haskap berries is very different from dehydrating berries. And the result is a very unique product!
Freeze-dried haskap berries are light, crunchy and versatile. Like eating chips and candy all at once! In fact, they retain 97% of their nutritional value and can be stored safely for decades! You can grind them into a powder, or incorporate them into other products / recipes that otherwise would not be possible.
Allow berries to absorb moisture from the air for a chewier product!
*Please note that this item is not currently available for shipping. To see all the products that we do ship, please check out our Haskap Berry Bundles!