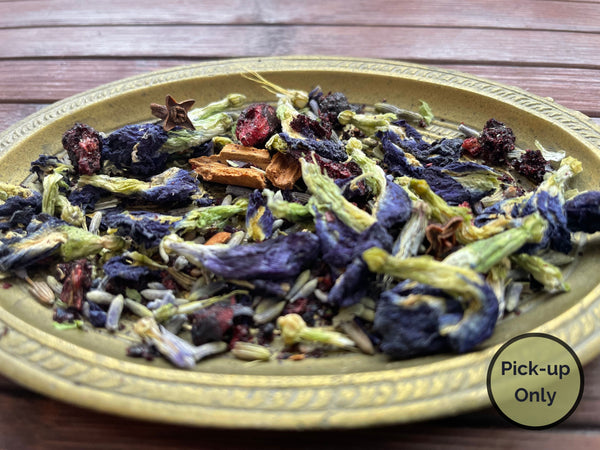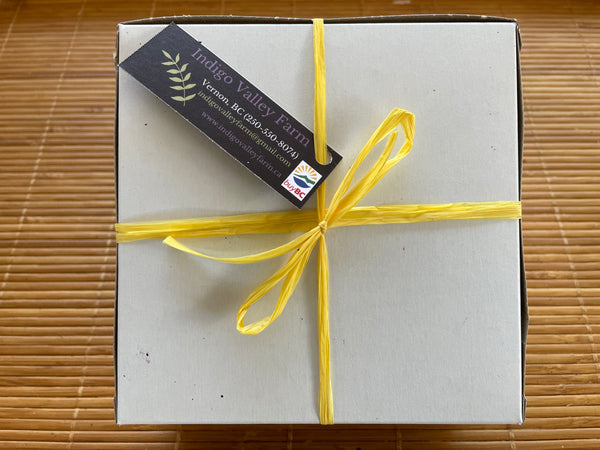 Single-use tea bags contain: haskap berries, butterfly pea flowers, lavender, cinnamon and cloves.
A rich antioxidant blend that can help reduce stress, improve sleep, boost mood, strengthen immune system & improve overall health.
Also available at THE VIBE - downtown Vernon (for $5.50).
*Please note that this item is not currently available for shipping. To see all the products that we do ship, please check out our Haskap Berry Bundles!