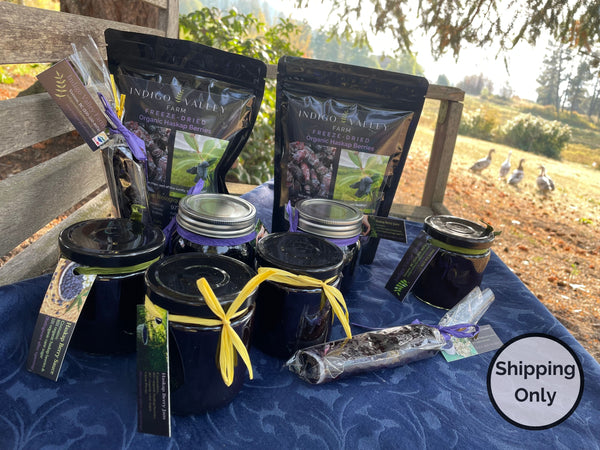 Keep for yourself our split up into gifts for family and friends!
2 x Fruit leather
2 x Jam (Not too sweet, full of flavour!)
2 x Juice (Consume as is, add to soda stream or make a cocktail out of it by adding gin.)
2 x Sauce (For pancakes, yogurt, cheese cake, ice cream, baked brie, goat cheese, salmon, pork and much more!)
2 x Freeze-dried - 70g each (In salads, trail mix, rehydrate or snack right out of the bag!)
Price includes shipping across Canada
**FOR US SHIPMENTS: An extra $15 CAD will automatically be added to your order upon check-out.